We are delighted to announce that Jeannie Low from Pembrokeshire in the UK is the first winner of this award for excellence.
This is the first award of its kind and we are proud to have Jeannie as its first recipient.
Jeannie is based at Haverfordwest Leisure Centre and by upholding the Performance Cycling standards of Safety, Professionalism and Enthusiasm has proved herself invaluable there.
The video testimonials provided, show just how well thought of Jeannie is by both work colleagues and class participants and it is obvious what a positive difference she has made.
Members of all levels say how much they appreciate Jeannie by saying they find her classes hard work but fun, always motivational and her passion and enthusiasm have kept them coming back week after week. She is always well prepared, positive and friendly, always with a smile on her face and selects excellent music for all her classes.
Jeannie saw the gap in the market at her Leisure Centre for an absolute beginners class, which she was able to set up and teach.
Jeannie nurtures and guides her classes, enabling beginners to leave the classes confident and technically correct, thereby demonstrating the high level of safety which Performance Cycling expects and is known for.
Jeannie has also proved herself invaluable by stepping in to help cover at short notice on many occasions and able to teach at all levels, beginner, intermediate and advanced.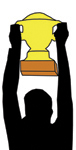 So Jeannie, always professional and enthusiastic, is a worthy winner of Performance Cycling's 1st Featured Instructor Award. She is a great ambassador for herself and all that Performance Cycling encourages and stands for.
Once again, a big CONGRATULATIONS Jeannie!
Thanks to everyone who nominated and got involved, we have been really moved by some of your nomination stories and testimonials - it was very hard choosing just one, but Jeannie is a very worthy winner and it has been fantastic to see what a massive positive impact our instructors are having - keep it up!