We are delighted to announce that Lorraine Buckley in Fort Leavenworth, Kansas, USA as a worthy winner of our Featured Instructor Award.

Lorraine qualified as a Level 2 Performance Cycling Instructor via our online course whilst on a Military posting in Spain and whilst Lorraine has now moved back to the US, you can see why those she helped so much in Spain have nominated her for her work there and why she is a winner.
The Military base, initially housed no fitness programs and had no resources. Lorraine saw a need, and took the initiative to create a program. She was instrumental in the whole process of creating and setting up a safe and effective indoor cycling studio facility at the base, from reliable equipment, proper sound system and mirrors to sanitation and ventilation and of course teaching.
It is safe to say that without Lorraine, the indoor cycling program would not have existed for military personnel and their families at the Base.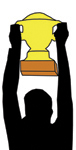 For over a year, Lorraine provided a variety of classes as the base including weekly introductory sessions for those new to Performance Cycling to discuss the importance of safe postures and techniques for all riders. Not only did she create the classes, she also promoted them through Base community newspapers. Her classes were always new and fresh with different routines and music and as one of Lorraines regulars, Michelle Blackston says "I have been attending indoor cycling classes for over 7 years in a range of centers and can honestly say Lorraine is the best, most enthusiastic indoor cycling instructor I've ever had"
So Lorraine, whose tenacity, dedication and passion is very evident - is a worthy winner of our Featured Instructor Award and a great ambassador for Performance Cycling wherever she is in the world.