Julie being presented with her 'Be the Change!' award from Level 2 Performance Cycling Instructor Katy Lewis-Bayley at Pembrokeshire Leisure.
Katy shares why Julie is her winner...
"Since I became a Performance Cycling instructor, Julie has always been there and giving me encouragement.
Julie is a great person and thanks to her I never gave up.. She is a star x"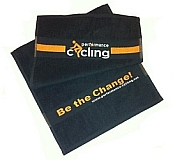 A great example of how much your support means to your instructors! Congratulations Julie and Katy - Keep 'Being the Change!'
Share your passion and 'Be the Change!' by becoming an instructor with us
See more Performance Cycling 'Be the Change!' Award winners here