Richie is one of our Level 2 Instructors at RAF Marham, pictured here with his winner Babs Andrews.

Richie tells us why Babs is his winner: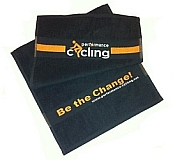 "She is a regular most days to the classes not only instructed by myself. During the classes she always puts in 100% effort and gives constant feed back and motivation to others around her. If I ask for the class to give a little more or what ever they have got to push themselves that little but more, she will always give everything she has got all the way to the end."
Congratulations Babs and keep up the great work both of you!
Share your passion and 'Be the Change!' by becoming an instructor with us
See more Performance Cycling 'Be the Change!' Award winners here